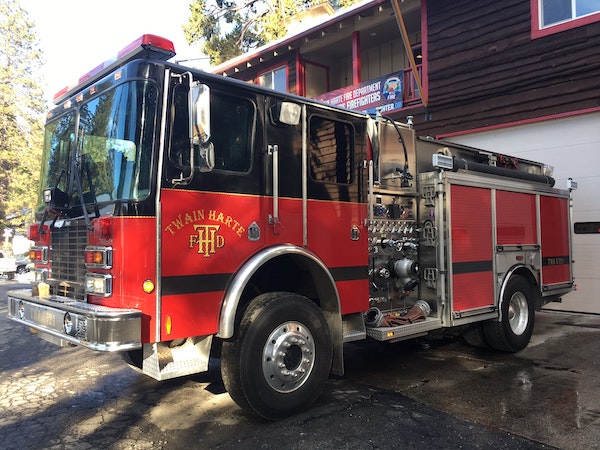 (April 20, 2020) "Wow! That's awesome!" It sure was nice to hear that from Fire Captain Neil Gamez. I called today to let him know they would receive a grant of $5,000 to purchase new wildland firefighting personal protective equipment. He told me they applied last year so he was very happy to be selected this year. His department will be receiving:
5 Helmets with neck shroud
5 Nomex Coats
5 Pairs of wildland gloves
5 Nomex Pants
5 Wildland line gear
5 hydration packs
5 Wildland goggles
All gear will be compliant with NFPA 1977 standards and will greatly improve the safety of our Twain Harte Fire Department members.
(July 10, 2020) The new equipment has arrived!