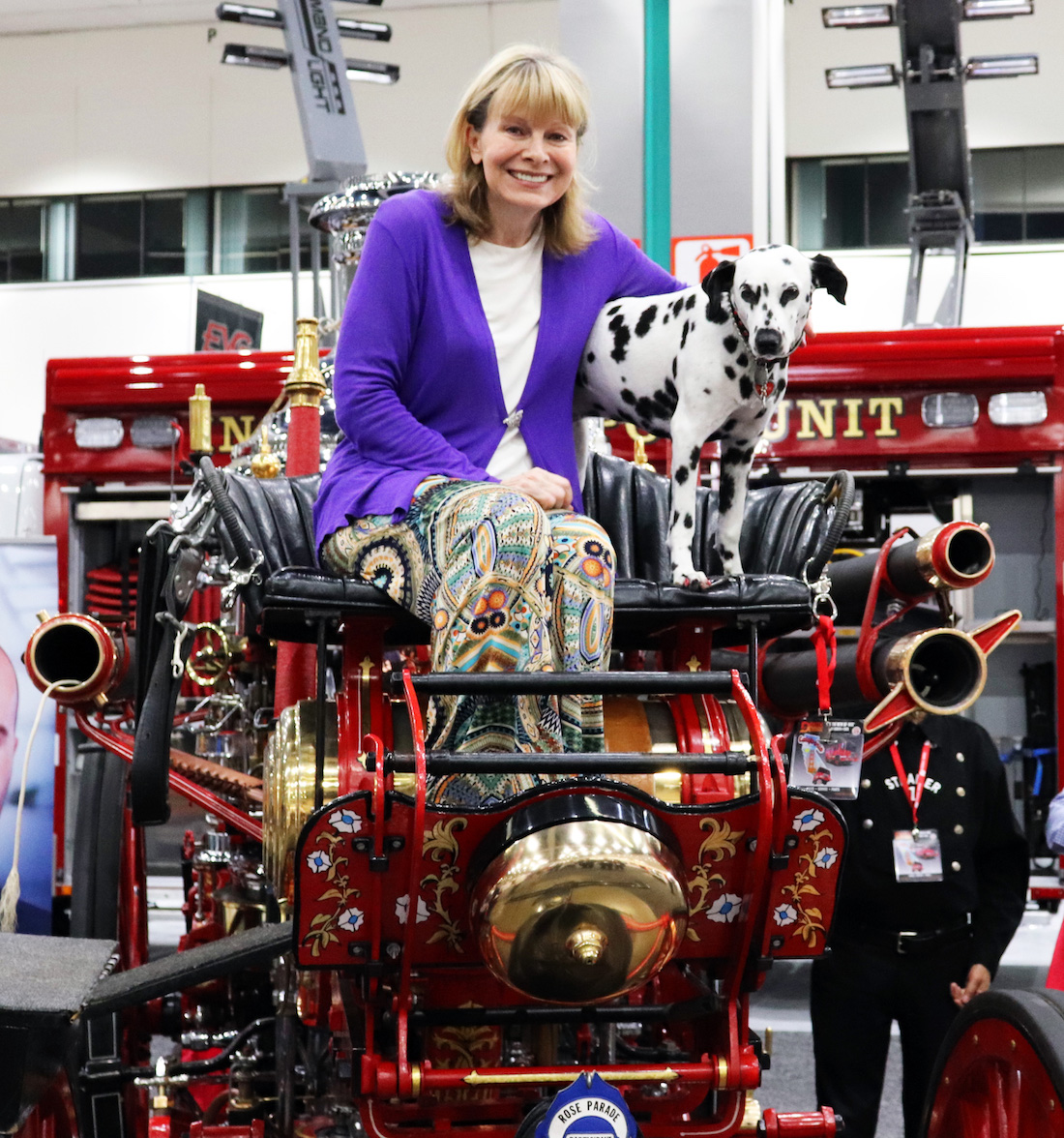 Well it didn't take long and we are ready to go! In partnership with the California State Firefighters Association (CSFA) I'm offering $50,000 in grants to California's volunteer fire departments.
I was lucky enough to be invited to the Firehouse World exhibit hall at the Los Angeles Convention Center last month and was able to meet everyone on the CSFA team who put this program together. The highlight of the event was a chance to sit on this stunning 1902 horse-drawn steam fire engine that was meticulously restored by the Hubert family in 1997. It can still pump 1,000 gallons of water per minute! My adorable seat partner is steamer mascot, "Dottie."
My thanks to everyone on the CFSA team for helping me help the volunteer firefighters in California. For more information on how to apply at the CSFA website click here.